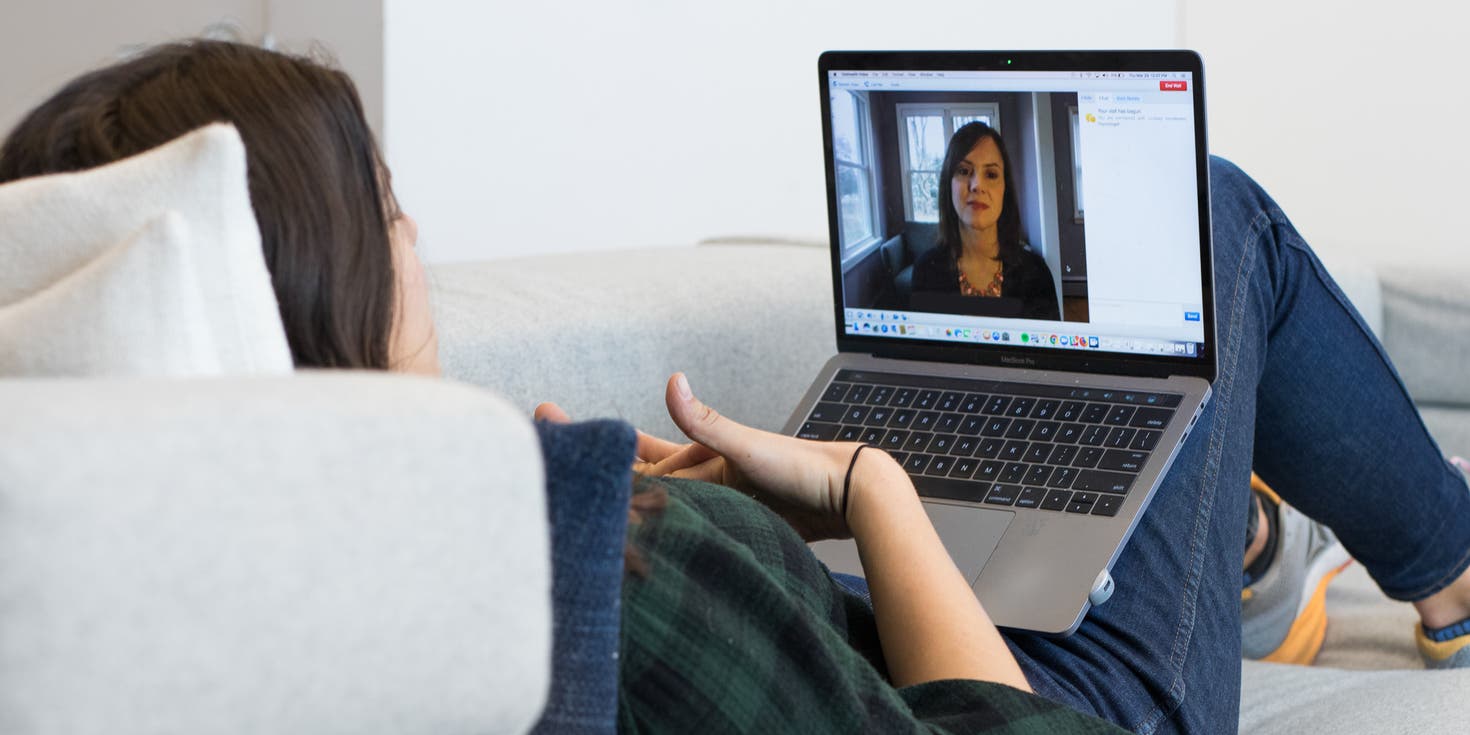 Wondering if a virtual hypnotherapy session would work for you? If you have a busy schedule, if you get anxious driving through traffic, if you are recovering from an illness or injury, or need on-the-spot support through a social situation, a Zoom or Facetime meeting with a hypnotherapist could be just the thing for you.
Comfort level. Aren't you more at ease at home or in your own space? Many of my clients love having sessions reclined in bed or on the couch, hanging out in comfy clothes. You might even have a special blanket that helps get you into a more relaxed state.
Ease of scheduling. Instead of needing to find a 2-hour time slot in your day, 1 hour for the session and a half hour driving time each way, you can much more easily fit an hour into your calendar. Some people even do it in their car or on lunch break.
Deep tranquility lasts longer. Without having to get on the freeway after your session, you can retain the peaceful state for a while. Some clients just drift off for a refreshing nap or coast into their evening afterwards.Maintain momentum. Going to be out of town? Do you travel a lot for business? We can keep up with our weekly sessions, so you can keep focused on your goals and make better progress.
Lower cost. Since there is no need to rent office space, many therapists, including myself, are able to lower their fees.
No weather worries. It's no fun during a session to see snow starting to fall and wondering what the road are going to be like for your drive home. Snow day? Perfect!
Special issues? Fear of driving? Recovering from surgery? Agoraphobia? Feel safe and stay home!
Special situations? Need support right before a speech or audition? Afraid you won't be able to sleep the night before surgery? I can virtually be there for you. One client wanted to make sure she was able to get a good night sleep before her breast surgery the next day. It was easy for me since I was in an earlier time zone. I led her through a deep relaxation till I happily heard her snoring on the other end.
This month, I moved my practice entirely online. As much as I enjoy meeting you face to face, I'm glad that I can continue to support you effectively and personally. My next post will be how to set up for an online session, but in the meantime, please give me a call with any questions or to set up a free consultation. 720-460-0758.